Don't Forget the Lighting!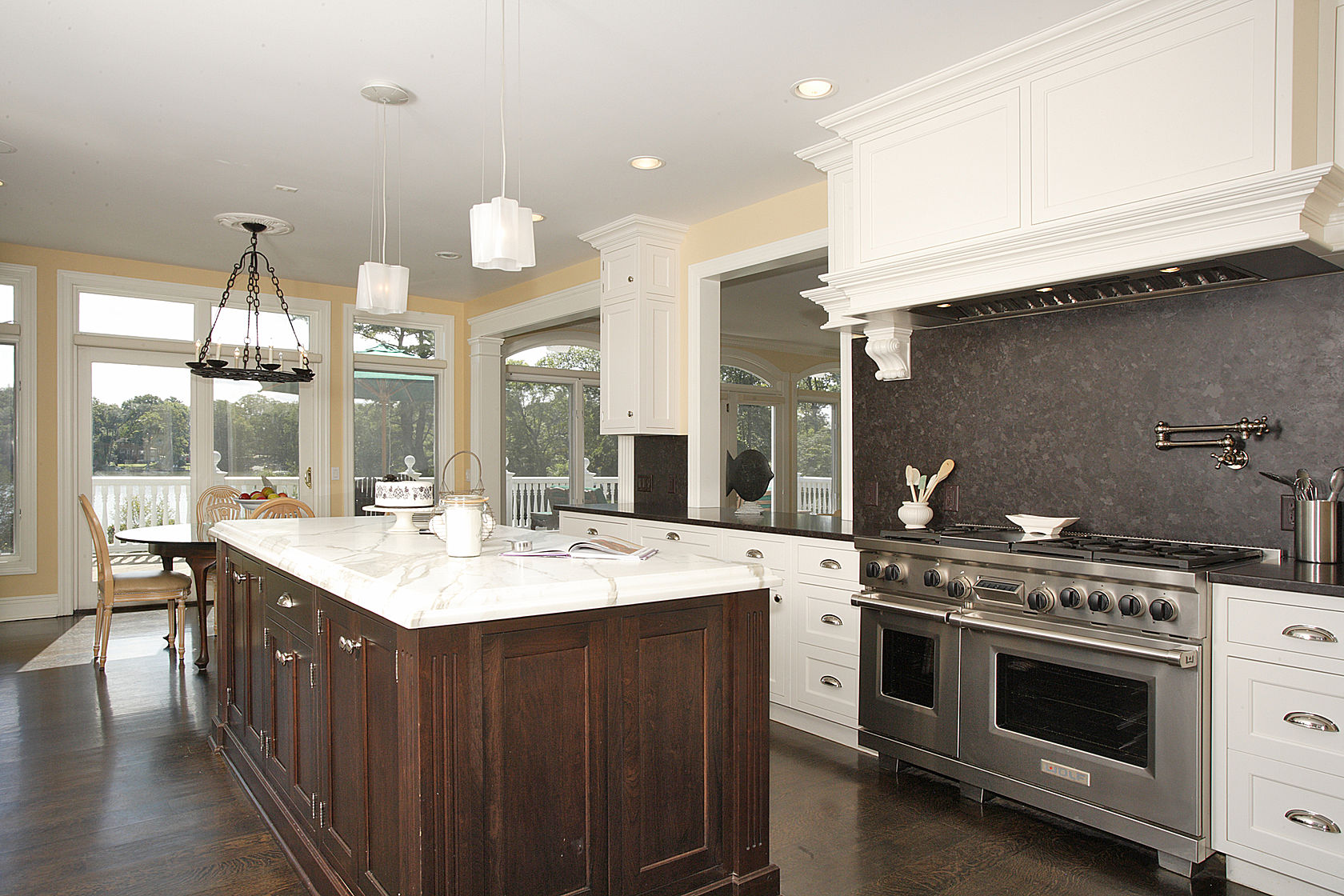 During the holidays, a lot of time and thought goes into lighting. Beautiful outdoor lighting displays include lit trees, house and decoration spotlights, rope lights, mini-lights and icicle lights.
Lighting as part of design for interior spaces, however, is often overlooked or done as an afterthought. Lighting is an important aspect to the design of a space. Lighting, done correctly, enhances the mood and function of a room and should be part of any design plan. A good lighting plan should include indirect and direct lighting sources. Indirect lighting includes natural lighting and overhead lighting whereas direct lighting is more task oriented such as lights for work areas or light to illuminate an object of interest (such as artwork). Overhead lighting should surround the room with light and task lighting enhances just one area or item and is more dramatic.
Lighting can add to a design scheme with creative placement and uses. Unique lighting can be tucked behind ceiling or wall moldings and illuminate the ceiling. Cove lighting will distribute the lighting upwards and accentuate ceiling moldings and other architectural details. Soffits are used to distribute the light downwards and valences can distribute lighting both up and down. Another area for special lighting is at the bottom of cabinetry to provide lighting along the countertops in the kitchen. Inside cabinetry with glass fronts can also be lit to display special dishes or pottery.
Consider installing dimmer switches on light fixtures to give the option of adjusting the lighting to fit the mood you would like to create in a space. An intimate dinner is enhanced with the lights dimmed and candles augmenting the chandelier light.
With so many lighting fixture choices, it is easy to find the fixtures that make you happy and illuminate your spaces and your life.