The Cassidy Team – the Best Choice in Today's Market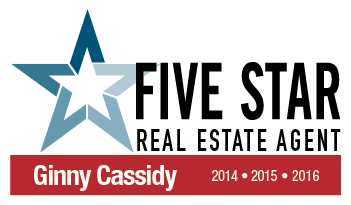 As with any profession, the ability to change and adapt to new technologies and circumstances is crucial to success. This is especially true in the Real Estate Profession today. The market is changing daily. Available technology is exploding; there are many new venues to promote and research properties. wide angle photography, movie quality videos, internet sites, Tweets, Apps, Google Searches, Drone photography and blogs are new available technology; virtual tours, print ads, and simple photos are becoming obsolete. Today's buyers are tech savvy, and well adept at finding properties and information on the internet.


The Realtor's role has evolved from these changes. Realtors are no longer the sole "information" source as to what is available for sale. Realtors are now the resource for making sense of the information available to buyers. For sellers, Realtors in today's market need to navigate through all of the possible places for promoting properties to appeal to buyers searching on the internet. Knowing how to present a home to the public and entice potential buyers is crucial. Additionally, making sure the property comes up in a buyer's internet search will make a substantial difference in the number of days the home lingers on the market.
The changing market has also brought short sales and foreclosures into the mix of available homes for sale. Many homes are not selling and owners are looking to rent their homes as an option. Concurrently, the demand for rentals is increasing as relocation buyers are unable to sell their current home; buyers are having difficulty getting a mortgage and many buyers are waiting for new inventory or are unsure of the market. Training for Realtors is available to keep up with these changes. There is a new certification for short sale expertise titled "Certified Distressed Property Experts" and training for marketing rental properties and selling investment properties or "Certified Investment Agent Specialists". These courses will prepare agents to best guide clients through the short sale process and also give sound advice for the possible benefits of renting the home as an option to selling. Additionally, agents well versed in these topics can guide buyers in a difficult market navigate through what the values of the properties are and also through the lengthy and difficult process of buying a short sale. Understanding the value of an investment and how to determine the Net Operating Costs and Return on investments is crucial for guiding investment buyers searching for deals in a buyer's market.
Marketing homes is now more important than ever. Homes that are staged sell for up to 25% more than non-staged homes; in today's market, not staging a home is a very big mistake. Buyers are looking on the internet first; over 95% of the buyers find their homes on the internet. The screening process is done before a buyer ever walks through the door. Therefore, the internet presentation is crucial. Using a Realtor trained in home staging is one of the best decisions sellers can make. The first picture of the home makes the biggest impact. The initial screening on the Garden State Multiple Listing, Realtor.com and other sites is done from the main photo. Hiring a photographer and cleaning up the curb appeal is a good investment.
Keeping pace with a changing market is important for Realtors today. The Cassidy Team Homes is one example of realtors willing to change with the times. Ginny is certified in interior design and assists her clients in preparing their home for sale. Jeff comes from the insurance industry and ran a company excelling in specialty and casualty insurers. He specializes in counseling clients on property values and return on investments. The team utilizes technology as a tool to promote properties. Single property websites designed as a "virtual brochure" are a unique site designed to promote each listing. An example can be seen at: www.120LakeDrive.com. Ginny is trained as a Luxury Home Marketing Specialist, Certified Distressed Property Expert and CIAS (Certified Investment Agent Specialist) Members of the Cassidy team include a professional photographer, an additional stager and stylist, a movie-video specialist and a web and graphics designer. These professionals assist the team market their properties for today's market.
Unique Homes, Unique Marketing…..The Cassidy Realty Team